Last week we took our "big" vacation for the summer, and it's the longest one we've done to date with the kids. We've done a few quick, long weekend jaunts here and there, but since we haven't traveled a lot with them we are definitely still learning.
Here's what people don't really tell you... sometimes traveling/vacationing with kids totally sucks. There I said it. And, I'd be lying if I didn't admit that at one point in this trip my husband and I were ready to pack everything up and head home early.
But, we didn't. And I'm glad.
We headed to Orlando with high hopes of all the fun they would have on the various Universal rides (we didn't do Disney, just Universal) My 5 yr old has talked non-stop for months about the ones he was most looking forward to- Spiderman, Terminator, Jaws... it became apparent almost immediately that it just wasn't going to happen. After 2 days, many attempts and hours spent in the searing sun we felt defeated. I mean, we came here FOR THE RIDES and now neither of them would get on a single one. That was when we almost called it quits. But, I could tell from their reactions that they didn't understand why we were so upset.
Here's what I want to take away from this trip (and I knew this already, but it's easy to forget) Sometimes you have to let go of what YOUR expectations of the vacation are, and what YOU think is fun or should be fun for them. Once we did that it was better and more relaxed for everyone. And, that just because there are meltdowns and some not so fun moments that you probably won't forget, they do. They don't remember the bad.
Sometimes my husband gives me a hard time about the photos I share from certain experiences because he says it paints a very different picture than what it was. It's true that I don't really document the meltdowns etc, but it's not because I'm trying to make us look like the Waltons it's just that they don't remember any of that. Here's a snippet of the week...
On the way there- Road Trip Bingo was a hit, and a quick catch during our lunch stop.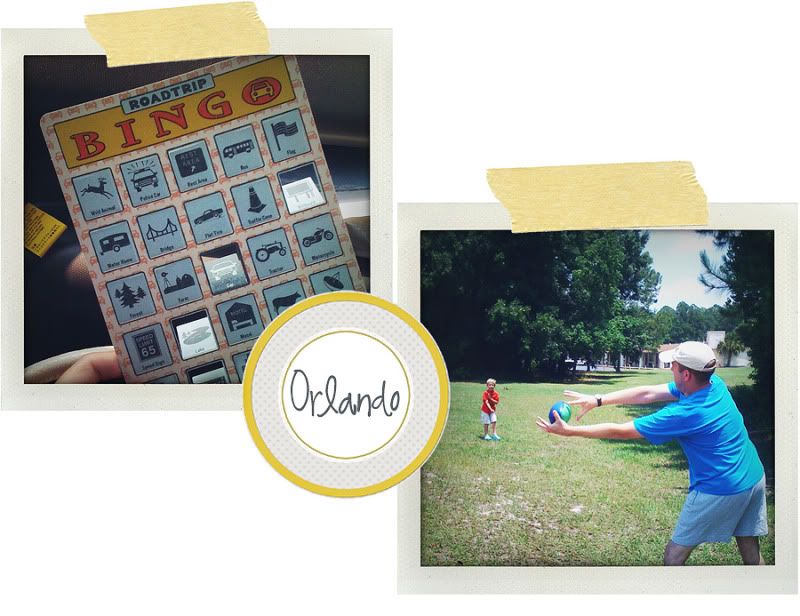 This is what I choose to remember and where I wish I still was every afternoon. 3 words: Frozen Vodka Lemonade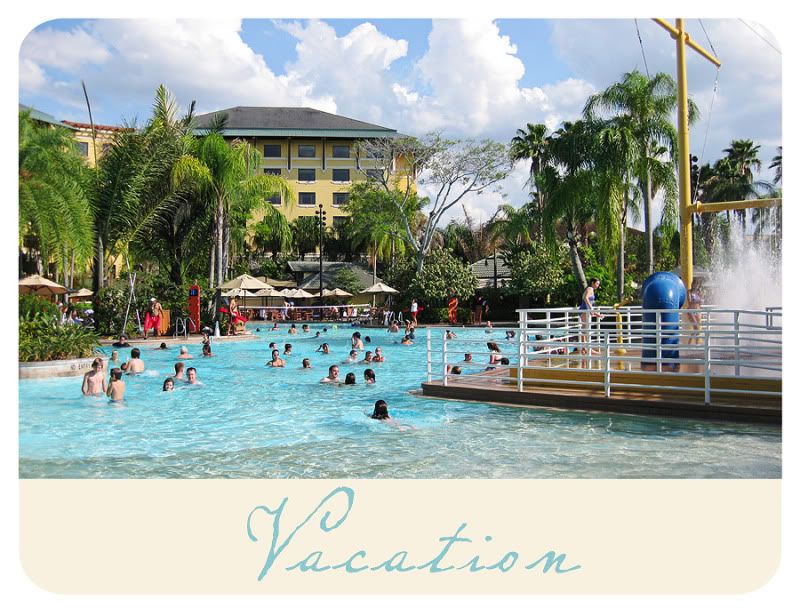 This was probably one of their favorite spots at the parks- the Curious George playground area. I was a fan because I could sit in the shade with misting fans.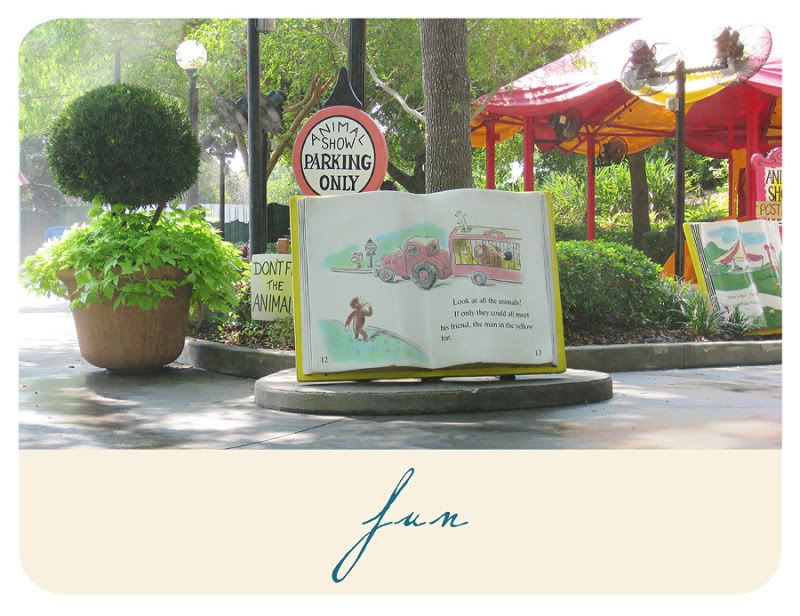 Again, it was a fun trip and if you ask the kids they had a blast and that's what matters :)